The Charm of the City, the Pace of the Lowcountry
Back in the 1700s, vacationers from nearby Charleston looking to escape the heat gave Summerville, SC, its name. Also known as Flowertown, Summerville continues to offer residents and visitors all the historic charm and cultural richness of the bigger city, without the congestion. The Village at Summerville is less than two miles from the historic downtown Summerville square.
Health and Wellness
Individual well-being can flourish with a customized approach to healthful living in our Life Plan Community. A serene and beautiful environment, with good neighbors and a dedicated maintenance staff, is a great beginning. At PCSC, we build on that foundation with supplemental services that meet needs as they develop. The design of The Village encourages an active lifestyle, with walking paths, an indoor salt-water pool, and fitness room. Excellent dining and a dynamic social environment add to our rounded approach to a full and satisfying independent living experience.
Active Spaces and Meditative Places
At The Village at Summerville, residents can enjoy time alone or in one another's company in spots throughout the community. Amenities include:
Dining Room
Private Dining Room
Social Areas
Library
Event Center
Art Studio
Salon
Wellness Center with Indoor Salt Water Pool and Fitness Room
Community Gardens for Vegetables, Herbs, and Flowers
Pond
Walking Paths
Prayer Garden
Health Clinic
Chapel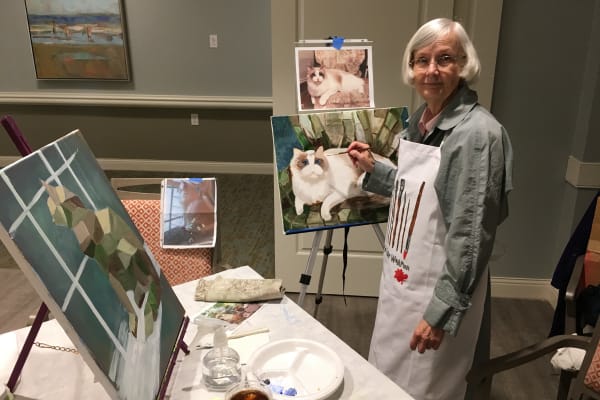 A Full and Engaging Lifestyle
Residents can gain much fulfillment by serving their greater community through a variety of volunteer opportunities. Summerville, SC, provides a wealth of educational, cultural, and entertainment venues for people of all ages. The interactive culture and camaraderie of The Village at Summerville give residents the support they need and deserve to live as actively and as independently as they wish.
Contact The Village at Summerville today about quality senior living with PCSC.