Living Options and Services
At PCSC, we understand life is all about choices. That's why all of our communities are Life Plan Communities (formerly known as Continuing Care Retirement Communities/CCRCs) that offer a myriad of options to fit the needs and desires of the people who enjoy our services.
Each campus reflects the particular charm of its unique location. They all share the advantage of well-maintained amenities, excellent service, and access to the social, cultural, and educational opportunities of the greater community.
Living Options & Services Available to You
Post-Acute Care and Services
Vital Living Home Services
Presbyterian Home Health
Can I Afford PCSC?
Affordability is a common concern for seniors and their families when researching Life Plan Community. This is why our community representatives are available to complete a financial analysis using actuarial software to help determine affordability. You may also use this helpful cost comparison worksheet to look at the current cost of living compared to the potential cost of living with a PCSC community. Starting prices are listed to provide an initial idea, but we do suggest scheduling a consult with a PCSC community representative for a more comprehensive analysis of cost and benefits.
Your Well-being is a Worthy Investment
When analyzing the cost of staying in their current home, many people find that their monthly expenses, including home maintenance, food, utilities, and entertainment, are more costly and less predictable than they realized. And as we age, many home maintenance tasks become more and more difficult to complete, such as cleaning gutters, mowing the lawn, and fixing a leaky roof.
Living in a Life Plan Community can be a sound investment which not only offers more predictable cost and greater financial peace of mind it also allows older adults to live free from the burdens of home maintenance.
Monthly Service Fees
Monthly Service Fees for Independent Living - 2 BR Patio Homes start at $3,135
Monthly Service Fees for Independent Living Apartments start at $2,770
Heritage Court Independent Living Apartments start at $1,614
Monthly Services Fees for Assisted Living start at $2,800*
Monthly Service Fees for Skilled Nursing start at $236/day (averaging $7178,/month) for semi-private and $298/day (averaging $9064/month) for private.
Patio Homes and Apartments have a one-time entrance fee. Entrance fees are similar to home values in the area and vary according to size and amenities.
*Additional Level of Service charges may apply
We are excited to answer your questions about PCSC senior living in Clinton, South Carolina. Contact our helpful team today for more information.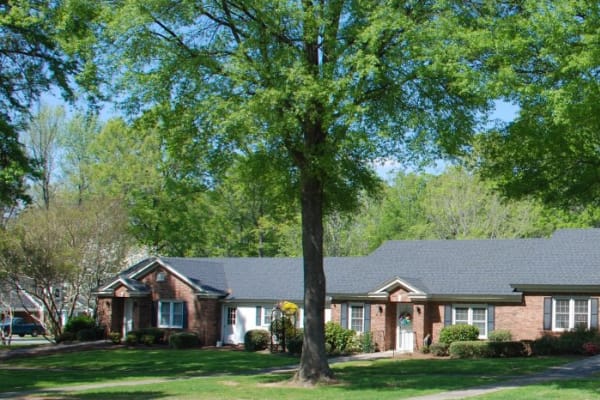 Vital Living Home Services
Vital Living Home Services are non-medical home services for PCSC residents designed to offer an extra hand to those who may desire additional one-on-one assistance which goes beyond their service agreements.
The following non-medical services are examples of Vital Living Home Services options:
Homemaking Services
Handyman Services
Companionship/Sitter Services
Life Management Services
Concierge Services
Personal Care Assistance
Medical Presbyterian Home Health
The Clinton Presbyterian Community is able to provide medical home health services exclusively to PCSC residents. These require a physician's order and include services such as:
Medication Management
Injections
Wound Care
Catheter Care
Pain Management
Part-Time or Intermittent Skilled Nursing Services
Ordering Of Medical Supplies, Appliances & Medications