Apartment Floor Plans
The Clinton Presbyterian Community offers a variety of apartments floor plans, ranging from 200 SF to 891 SF. Our private apartments for seniors in Clinton, SC, are conveniently located in the main building to help you stay connected to your community while still enjoying the peace and independence of your own living space. You can prepare meals and snacks in your fully appointed kitchen in the Snider Square apartments or opt for our smaller Heritage Court Apartments without kitchen at a lower price point. Host friends and family in your living area or just spend the day in peace or quiet reflection surrounded by your own familiar home furnishings.
With the support of caring senior living professionals and the companionship of your community, everything you need to enjoy maintenance-free living is right at your fingertips.
Apartment Highlights
Surrounded by the camaraderie and friendship of an intimate community, and with the help and support of skilled senior-care professionals, residents of our community are encouraged to live fully each day with purpose and joy, no matter which apartment option they choose.
Contact Clinton Presbyterian Community today to schedule a tour of our floor plans.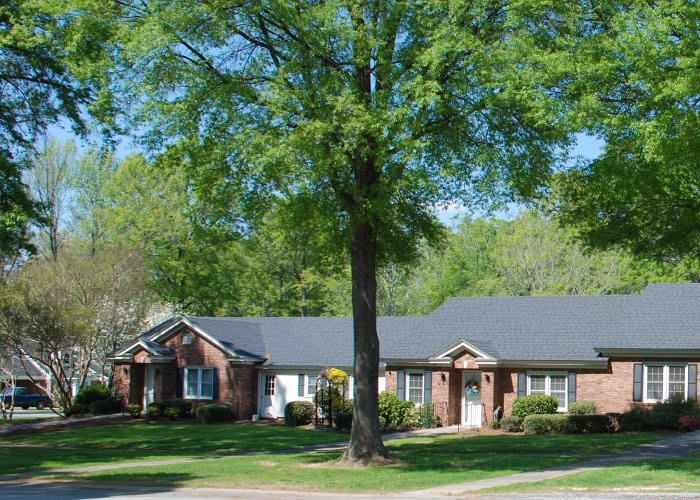 Snider Square Apartment Features:
Full Kitchen
Efficiencies, One and Two Bedrooms
Spacious Closets
Located Inside the Main Building
Separate Living Rooms in One and Two Bedroom Apartments
Heritage Court Apartment Features:
Lower Price Points for Affordability
1 and 2 BR Apartments with Micro-fridge, Microwave, and Sink.
Newly Renovated Tiled Bathrooms with Walk-in Showers
Located Inside the Main Building
200 SF Efficiencies with No Kitchen starting at $1500