Memory Support
Memory Support Services are offered throughout our continuum of care. Mabry House is a dedicated, secured area which provides assisted living with specialized programming for those with dementia-related challenges. Our Florence memory care community also presents educational programs throughout the year to families and caregivers for support and meaning to their understanding of dementia and related challenges.
The Comforts of Home
Mabry House is designed to offer the comfort and pleasure of home, with common areas which allow for activities to maximize independence and encourage familiar routines. With the comfortable seating area and wall of windows, the den is a perfect place to watch movies, enjoy a healthy snack, or watch the birds in the garden.
The cozy living room features a fireplace, flat screen television, and soothing décor which allows for relaxation and fostering of new friendships. Residents can choose to participate in household tasks like folding laundry or cooking in the kitchen.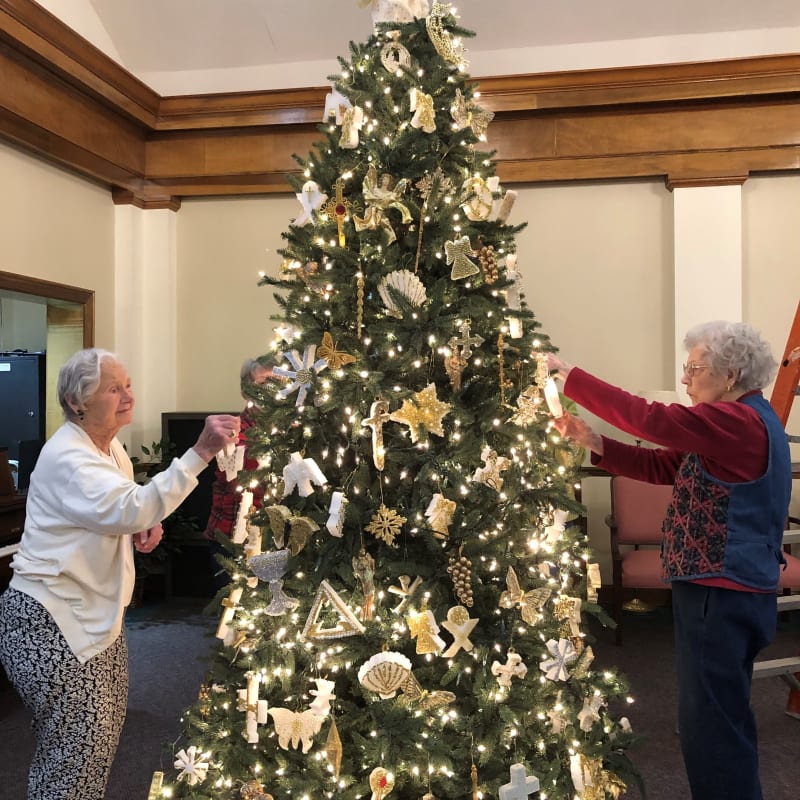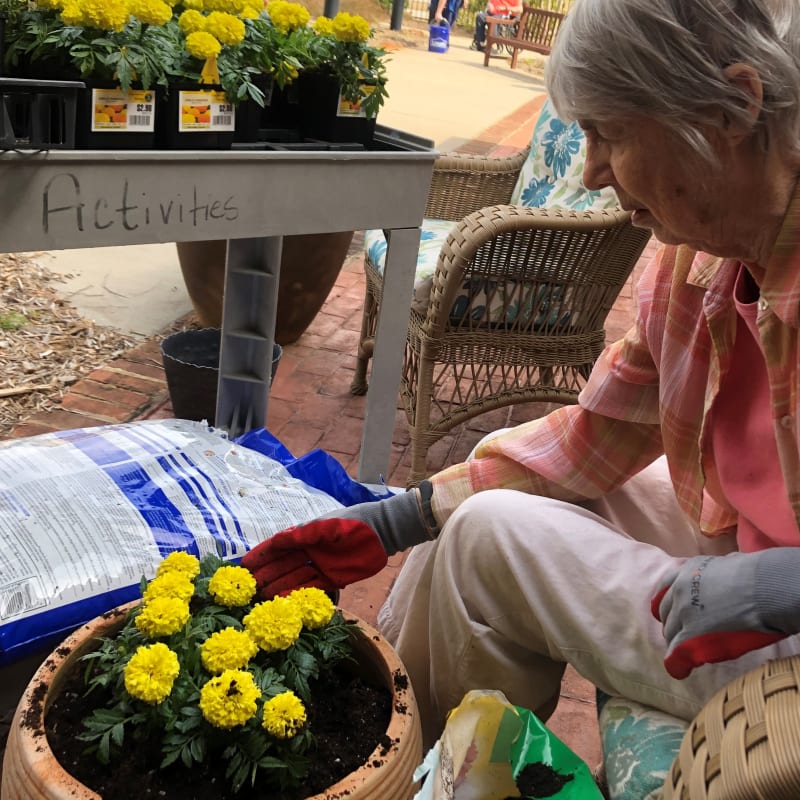 Memory Care Amenities & Services
Private Accommodations
Luxury Spa with Whirlpool Tub, Walk-In Shower & Towel Warmer
Terraced Arbor, Outdoor Gardens & Walking Paths
Secured Entrance & Exits
Medication Administration
Basic Cable TV Service
All Utilities Except Telephone & Internet
Housekeeping & Linen Service
Maintenance Services
RN Clinical Support
Emergency Response System
Life Enrichment & Wellness Activities
Scheduled Transportation to Primary Care Physician
Scheduled Transportation to Shopping, Recreational & Cultural Events
Monthly Service Fee is $5,637. Additional services are available on a fee-for-service basis, including additional transportation, salon services and other concierge services. 
Contact PCSC to learn more about Mabry House care for seniors with dementia in Florence, SC.
Dedicated Expert Companions
Our professionally trained companions are hand selected to serve in Mabry House. They are purposely assigned the same residents each day for continuity of care. Using a person-centered approach, companions are committed to learning each resident's unique needs and desires to ensure each resident lives life to the fullest. Strong emotional bonds are formed between the resident and the companion. As a result, residents are more relaxed, calm and have a greater sense of purpose while experiencing the pleasures and enjoyment of living life.