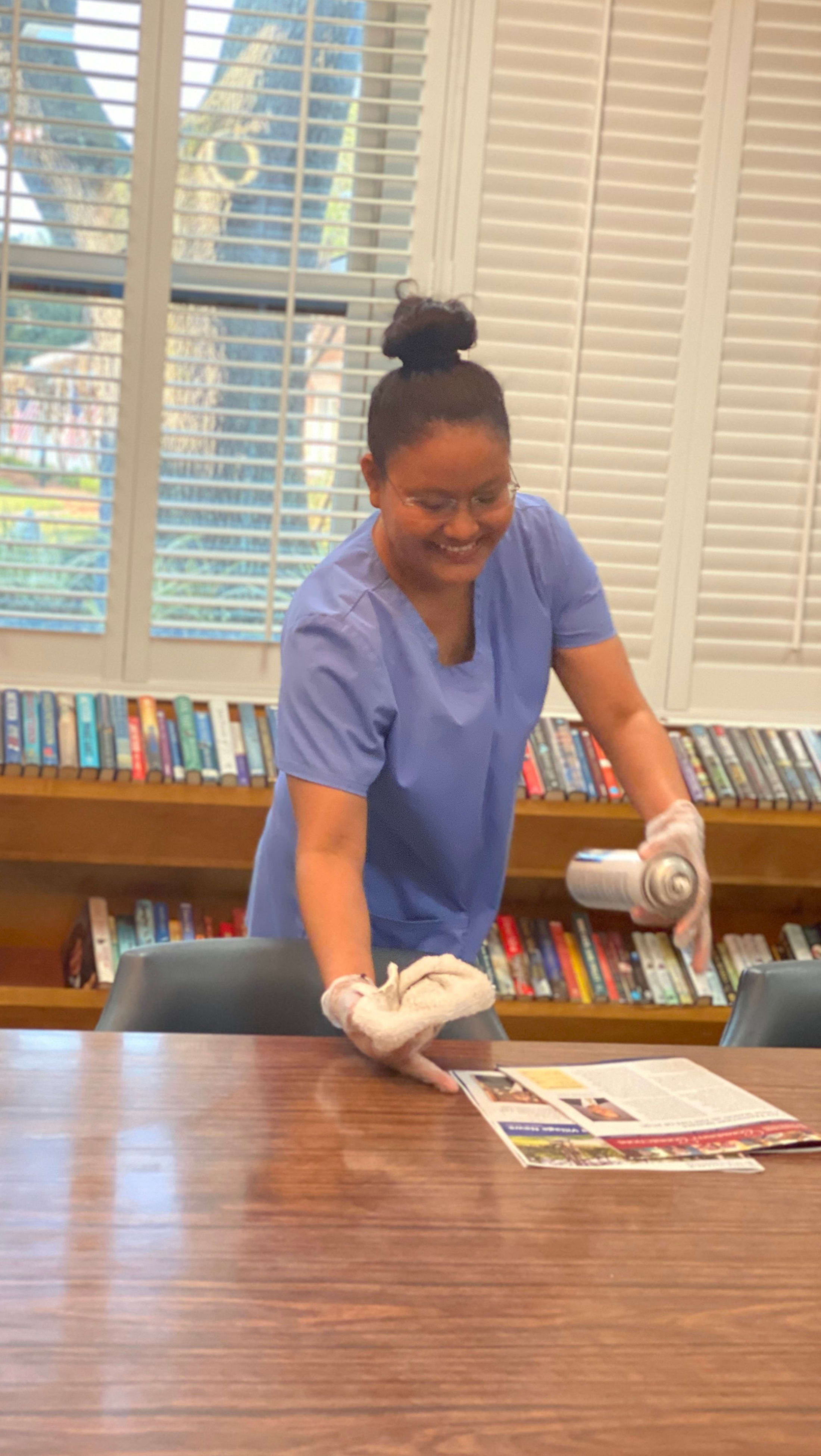 COVID-19: Safety Precautions
Safety Overview
We have deployed aggressive health and safety precautions organization-wide.
There are no known cases of COVID-19 at any of our 6 facilities.
We are leveraging technology to keep residents and families connected.
Keeping our Residents Safe
The Governor of South Carolina and regulatory agencies have restricted visitors at senior living facilities.  Only residents and staff are allowed at this time.  
We will make accommodations for end of life situations but approval by the Executive Director or Health Care Administrator is required.
Our staff will help facilitate a call or FaceTime between family and residents.  Please contact the Community directly for further information.
Keeping our Employees Safe
All employees are screened for health indicators prior to working each day.
They are adhering to Center for Disease Control and Prevention ("CDC") recommendations to prevent the spread of COVID-19.  That includes steps outlined in the CDC's Handwashing website.
Keeping our Facilities Safe
We deployed preventative cleaning measures throughout our organization.
Deliveries to our Communities have been modified.
Again, access to our facilities is restricted to help reduce the spread of COVID-19.
Keeping Residents Safe
04.02.2020          
PCSC reviewed its protocol during COVID-19 regarding visitors on the campus.  After careful consideration, the PCSC management team made the decision to continue the current guidelines.  While our hearts are torn, the fact that our safety measures are working, resulting in no resident or employee having contracted coronavirus, must take priority. 
You will see pictures, perhaps in the newspapers or on FaceBook that show visitors outside the windows of their loved ones in retirement communities.  While these pictures evoke strong emotions, PCSC does not allow visitors to do this.  We ask for your cooperation as we strive to ensure the safety of residents and employees.  We are grateful to those who applaud the security and safety measures we are taking.
Please know that the emotional well-being of each resident is also of the utmost importance. Our Life Enrichment team at each community is ensuring that residents are being connected with their loved ones via telephone, iPad or Skype on a weekly basis, if they are not able to do this on their own.  Meals are delivered to everyone's doors. 
Life is very different for all of us.  Most of us are not going out, except to the store on an infrequent basis.  With Palm Sunday and Easter coming up, we long to be in church and have meals with our families.  We will all be lonely apart from each other, but this year, we also want to be virus-free, which is something we have never had to think about on Easter.  PCSC will make Easter special for those we serve.  Our own Reverend Franklin Fant will be leading the worship services for Palm Sunday and Easter via our in-house communication program.
We will review our guidelines during the COVID-19 outbreak on a regular basis, and will make our decisions based on how we can best ensure the safety and health of our residents and employees.
For those reading this who have expressed deep appreciation, who have sent food for the employees, who make positive comments on our webpages, we thank you.
May God bless and keep each of you safe as we navigate this journey with COVID-19.